Mr. & Mrs. McCann | Lansing, Michigan | Wedding
The day was looking a little overcast as the guests began to arrive at the Woldumar Nature Center. The threat of rain was in the air. However, it didn't dampen the joyous spirits of anyone. The location was gorgeous and provided a beautiful backdrop for Robert and Beth's special day. The rain even held off until the guests were at the reception barn.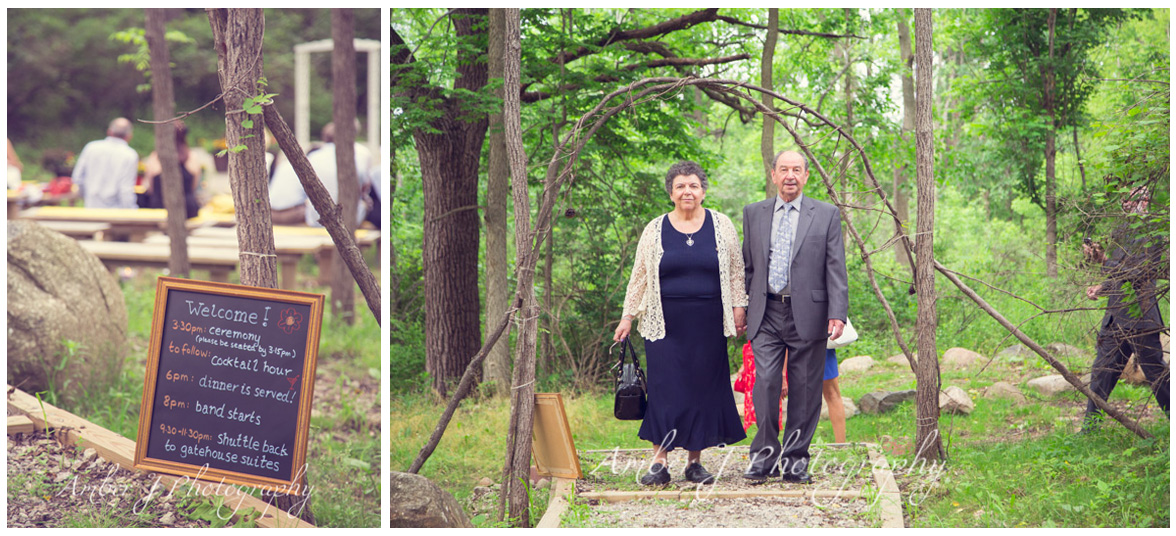 As Beth and her father came around the corner, you could just see the joy on their faces. Robert was grinning from ear-to-ear as he saw his bride in her beautiful wedding gown.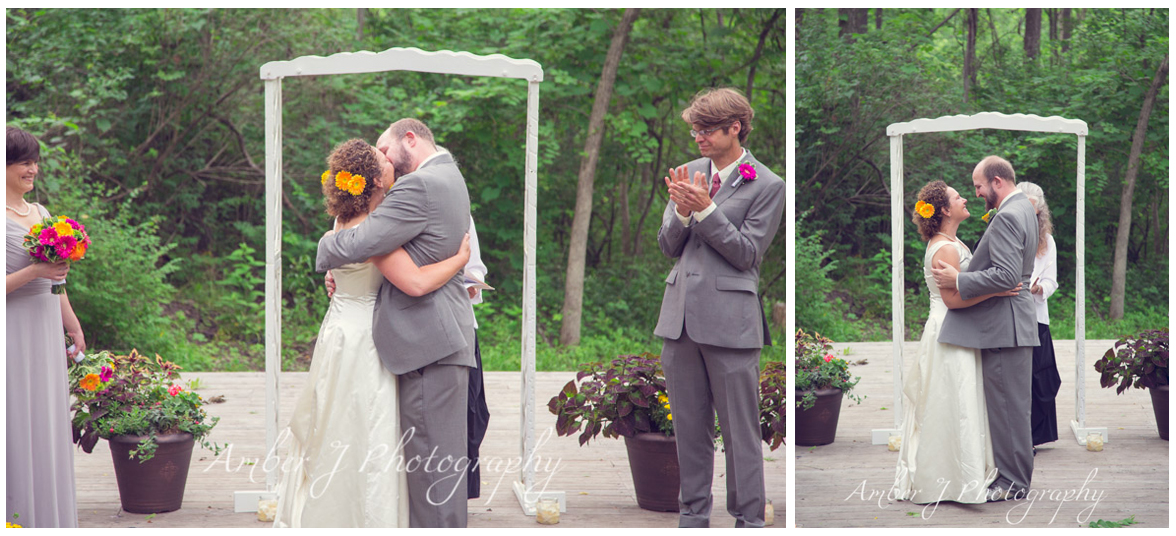 Of course there is always time for a silly photograph in between group poses.
A stunning reception held in the Barn. The decorations were just beautiful.
Since the rain decided to visit us, we weren't able to get some photographs around Woldumar. So we made a special offer to Robert and Beth. We told them we'd love the chance to come back out at a later date and get some photos of just the two of them. I think it was the best decision we could have made, because the photos turned out so beautiful.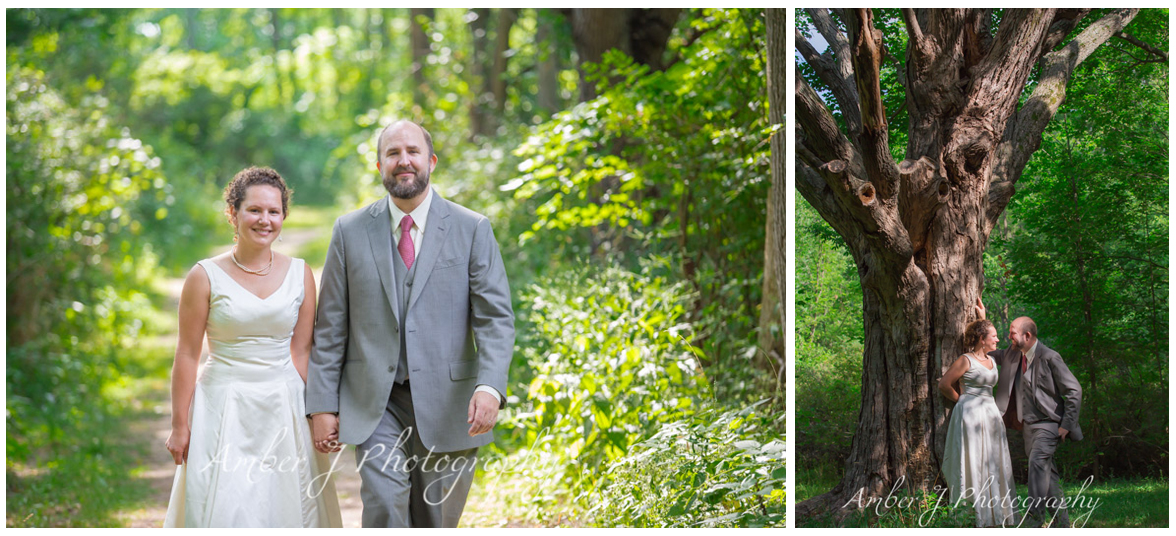 Congratulations to Mr. & Mrs. McCann! We wish you a lifetime of love and happiness.